I'm personally excited for you to start living with abundance, finding your purpose, and creating your dream life...
Learning to live a successful and abundant life can sometimes seem an endless uphill climb - but it doesn't have to be.
You probably know what I mean. If you're reading these words, you've most likely already tried a few other courses, books, or maybe even tried to do it all on your own without any help along the way.
If that sounds like you, then don't worry. It's not your fault. Like I said earlier, what you really need is structure, and a solid system that will propel you toward your goals faster than you ever thought possible. And that's exactly what I'm here to give you today. Plus…

Over the next 30 days, use the techniques to achieve all of the abundance, joy, fulfillment, and success you can. If you're like most people who give this a try, you'll keep on using them to elevate your levels of success in every area of your life, for the rest of your life.
And if for any reason you're not thrilled with your results, just contact my team and we'll cheerfully and promptly refund every penny you paid.
There are many reasons why I've created the Awakening Success package... Ultimately, it's so you can achieve the same levels of success that I have and countless others who've followed my proven strategies have.
I sincerely hope you give yourself the chance to awaken your success with all the proven concepts contained inside this limited time offer. And I can't to wait to hear from you about your new-found levels of success, joy, and abundance.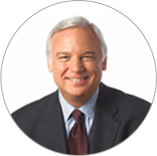 Jack Canfield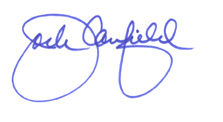 Get This Package Now